Originally published by 4imprint on 12 June 2018
4imprint® recently released Trade Show Sales Survey Results, an eBook based on an original study in which we asked respondents about their trade show experiences—how many shows they attend every year, what they hope to accomplish at the show and how they use promotional products.
The eBook is packed with helpful information, but I wanted to focus on a pair of statistics that really caught my attention:
Nearly 80 percent of trade show exhibitors use one-on-one conversations to educate attendees about their products and services.
Thirty-nine percent say they give promotional products at trade shows in return for a one-on-one conversation.
As someone who attends numerous trade shows each year, I wanted to offer a few tips, techniques and trade show giveaway ideasthat will help you to bring more people to your booth, so you can start those one-on-one conversations, make connections and find new leads.
Attract attention with toys
Trade show floors are a constant rush of motion, which can make it difficult to make your booth to stand out. One of the best ways to catch people's attention is with items that move, light up and make noise. And many of the flashiest, most eye-catching trade show promotional items are toys.
While you might think that adults wouldn't be interested in toys, I've seen a Light-Up Yo-Yo draw in everyone from interns to high-ranking CEOs. These visitors always want to pick one up, try it out and take it home. And what could be better than that? No matter who plays with it in the household (or maybe it'll serve as a nice break during the workday), your brand will light up their days.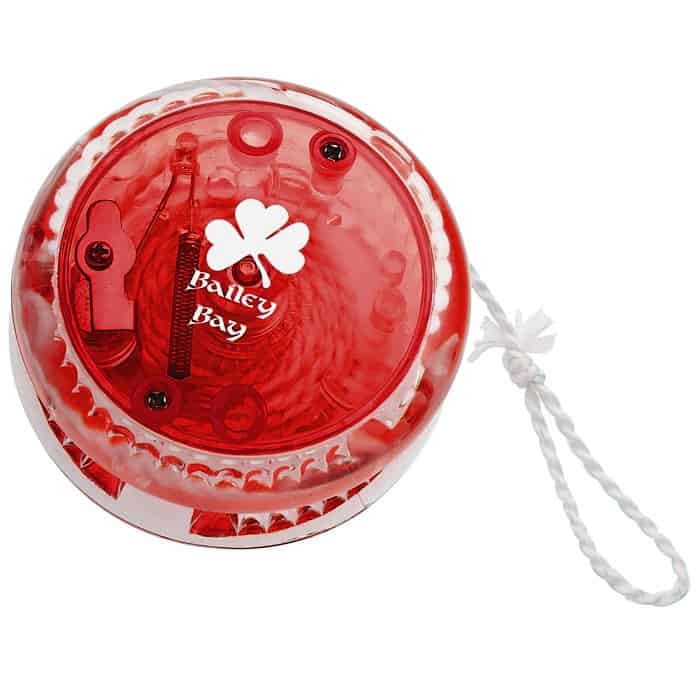 I've also seen the Wind Up Acro Bot catch a lot of attention at shows. One of our customers used them at a university while promoting his company's services. Students, teachers and staff alike all came to his table to check them out. They worked so well he used them again when he went back to the university the next year.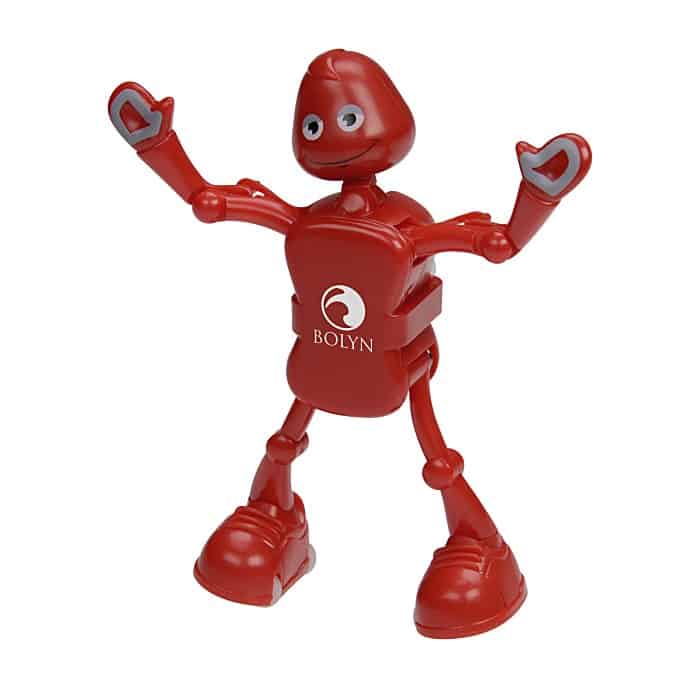 Think about the theme
Most times, you can catch attention just by using trade show giveaway ideas that match the event's theme. One customer brought Toothpicks in a Case to an orthodontist trade show and made a bunch of connections.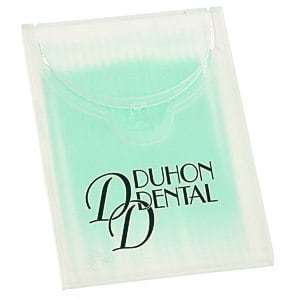 Sometimes it isn't even about the product itself. It's about what you do to make that product unique. If you're going to an education conference, for example, you could give away a Business Card Notebook with Pen. But if you add an inspirational quote about the importance of teachers to the front of that notebook, the item will likely become the hot-ticket promotional product of the trade show.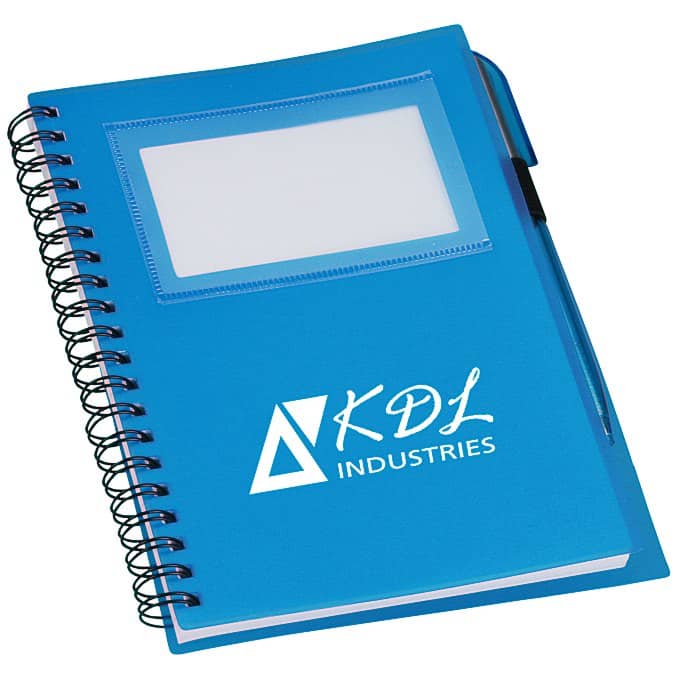 Give them the power
Our trade show study showed that tech products are far and away the most popular trade show promotional items. At the same time, people on every trade show floor are always trying to find a place to charge their phones.  So no matter what kind of trade show you're attending, the Duo Charging Cable with Phone Stand is going to be an excellent giveaway choice. It's compatible with both Android® devices and iPhone®. Plus, it's compact and clips to a keychain when not in use.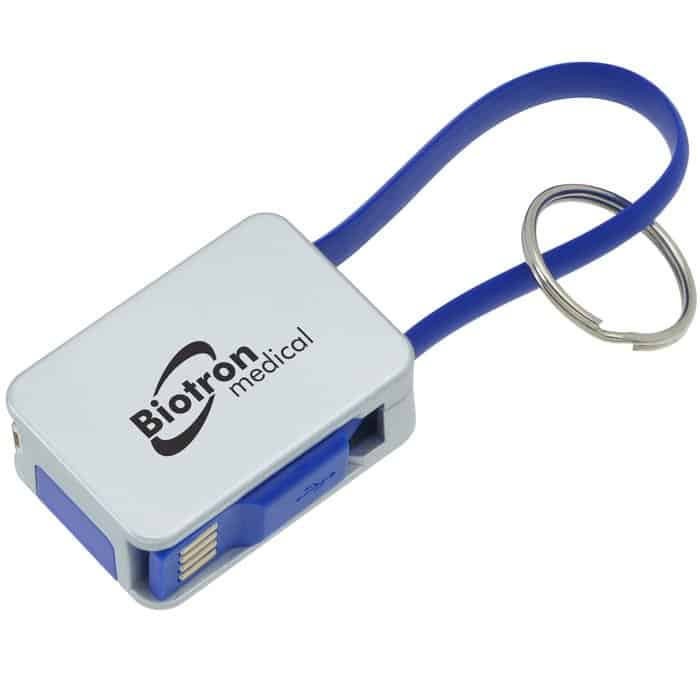 Make it a game
Fifteen percent of the companies that took our survey said they use promotional products as prizes at trade shows. I've personally seen some businesses use the promise of a prize and trade show promotional items to turn booth visitors into walking billboards for their company.
One company had several different styles of Round Buttons on their table. They gave out prizes for the people wearing the most buttons on the trade show floor. Some were wearing five or six buttons (or more!) in order to win a $100 gift card.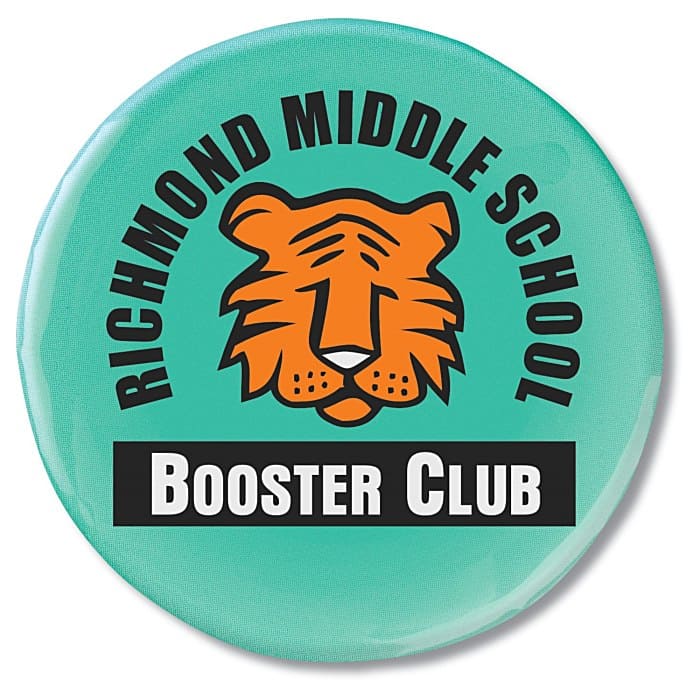 Another company gave away a Fruit of the Loom® Sofspun® Jersey Full-Zip Hoodie and did the same thing. Everyone was told if they wore the hoodie at the event and an employee spotted them, they'd be entered in a prize drawing at the end of the day. That company got their name seen all over the trade show floor.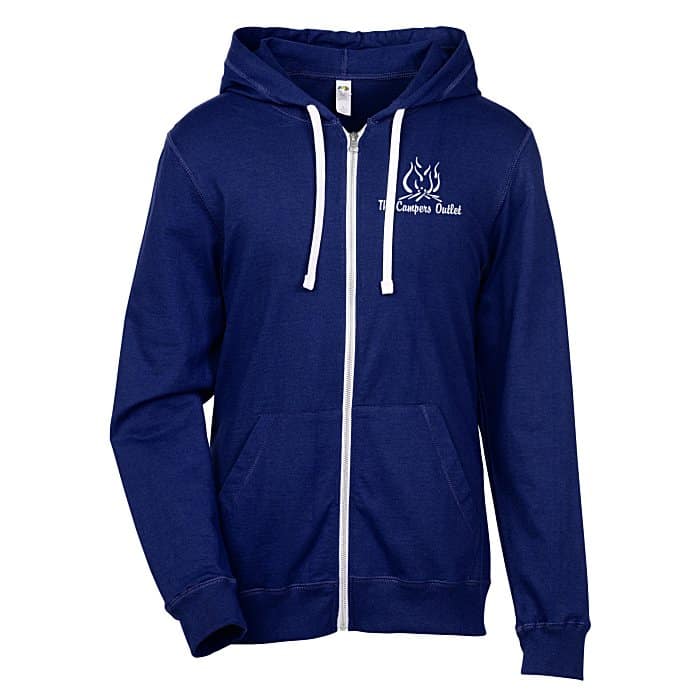 Offer the item no one else has—and everyone will want
Sometimes the best way to make an impression is to use trade show giveaway ideas that no one else is offering, but that are highly desirable.
One item that people appreciate is the Fusion Bound Journal, which has a cell phone holder, a pocket for business cards and a pen loop. Because it lets them easily carry important items, it catches a lot of eyes, both in a trade show booth and during presentations.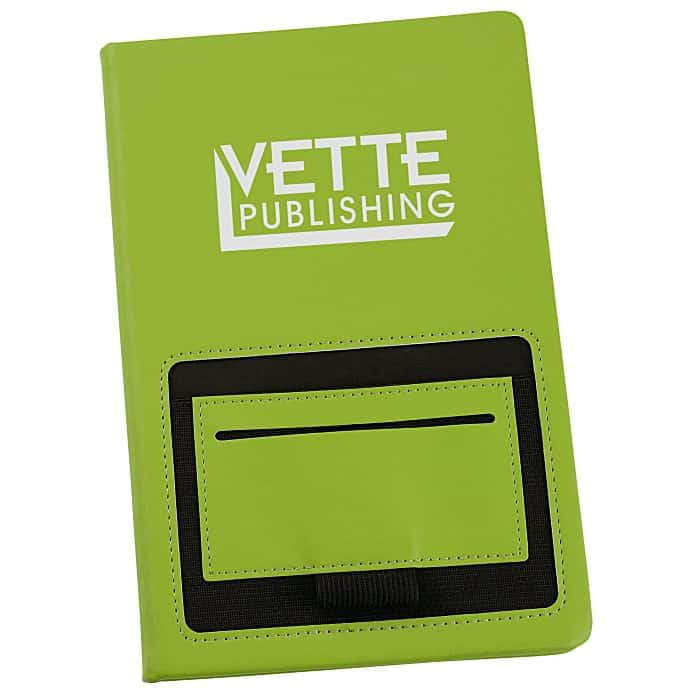 People also find the SmashLight Messenger LED Flashlight useful. It's a flat flashlight with a magnet on the back. I tell people to attach it to their fuse box at home for when they need it during an emergency.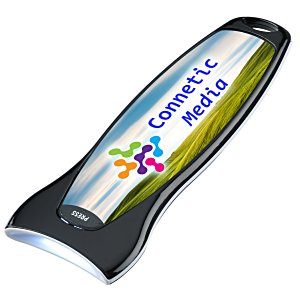 Another item that never fails to draw attention is the Rocket Clip Flashlight. It's a flashlight that's small enough to clip to a keychain or bag, but it also turns into a lantern. This unique and useful promotional product is a big hit at shows.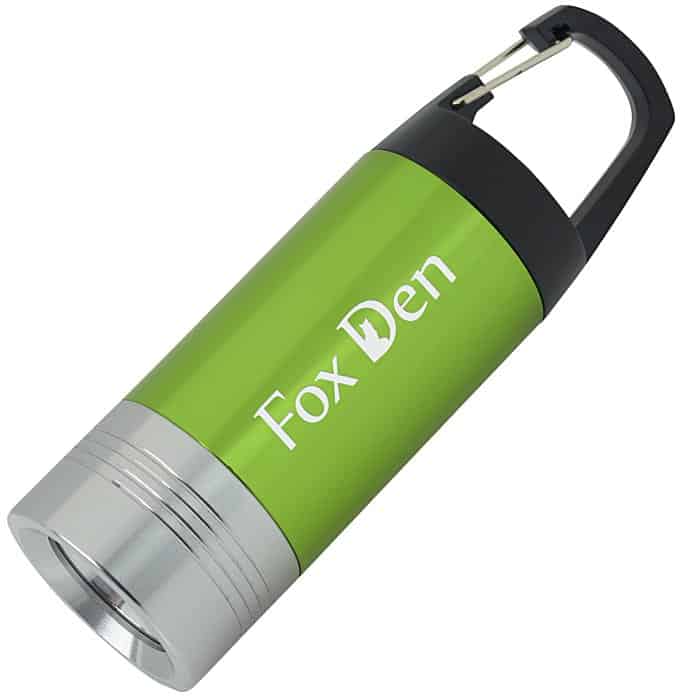 Unique trade show giveaway ideas can generate conversations—and new customers
According to our study, the top three reasons companies attend trade shows are to build relationships, generate leads and strengthen their brand. These trade show giveaway ideas will help you accomplish all three by bringing people to your booth for one-on-one conversations and sending your visitors home with branded items they'll want to keep. Good luck at your next show!