When it comes to launching a new year of marketing, figuring out what the hot trending promotional products of 2018 will be is essential. Hot products will give your customers a reason to reach for your brand. When developing a strategic marketing and promotion plan, it's important to examine current trends, so you can select the most effective promotional products for your marketing dollars. So, what do analysts predict for 2018? And, perhaps more importantly, how can you leverage this intel into a boost for your bottom line? Here's a closer look to help guide your planning process.
Leveraging trending promotional products to hit your marketing goals
The first step forward is actually to take a look back. Consider the past year, with a focus on your marketing and promotions efforts, particularly those that included promotional products. What worked? What didn't? This will give you a sense of direction and purpose in 2018.
Here are some thought-provoking questions to consider:
How well did your promotional products resonate with audiences in the past year?
Overall, is your brand awareness improving?
If you had a call to action on your promotional product, was it effective?
If you didn't imprint a call to action on your most recent promotional products, it may be worth considering in your 2018 strategy.
Tracking the effectiveness of promotional products
Determining the return on your marketing and advertising investment is a key piece of the planning puzzle. While industry insiders work on new technologies to track the effectiveness of promotional products, there are still some time-tested ways to track the reach and influence of your marketing efforts. One way is to feature a call to action on your promotional products.
Here are a few ideas on how to go about it, according to PPAI Media:
Embed a hashtag in your design, so customers can use it when referring to your product or service in social media posts.
Print a custom web address on your promotional products. You can then track user traffic to that site.
Create a vanity toll-free number for prospects to call, so you can find the customer or prospect interactions directly related to that marketing effort.
Print a QR code on your giveaways to track web traffic. Follow up throughout the campaign to offer a clear picture of results.
While these tracking methods prove promising, studies show the use of these tactics has fallen slightly with most organizations preferring to use only their name and logo. The take-away? There are opportunities to track ROI, but the methods are still evolving.
Looking ahead to marketing opportunities in 2018
You have an idea of what worked in 2017, now it's time to think strategically about the new year. Ask yourself how you can extend your reach in 2018. Take note of the percentage of your target audience that has received a promotional product from you. Are there market segments you didn't reach? How can you reach those who may need your products or services, but haven't been introduced to the benefits of your brand?
You'll also want to consider the anticipated length of use for your promotional product. Trending or not, the longer a customer or prospect uses a promotional product, the longer that brand message stays with them. So, it's important to consider not only what the hot new items are in the marketplace, but also how useful they will be to your clients and prospects.
Best promotional items, 2018 style
Let's take a look at the emerging trends in promotional products. What are likely to be the best promotional items in 2018? Here are some inspiring ideas to fire up your marketing in the coming year.
Tech is king, and wireless is best
Connection is the name of the game, and you can help your customers power up in a pinch. In the coming year, custom tech accessories will likely be a must-have. Technology has been steadily climbing in the promotional products realm since 2014. In 2017, tech accessories focused on keeping them charged up, so power banks were incredibly popular. This trend is expected to grow even more in 2018.
But here's what's new: wireless charging options are ready to energize the marketing scene. People want to be connected 24/7, so battery power has become a hot commodity. And with the new wireless technology emerging in custom promotional products, it's easier than ever to get your customers reaching for something powerful—your brand!
A wave of wireless charging options is looming in 2018, along with new designs and innovations. The tech accessory field is innovative and ever-changing, so getting in ahead of the field puts you in the driver's seat, whether at trade shows, for employee appreciation or at events. When considering your promotional products budget, you may want to take a closer look at power banks, car chargers and bags with charging cables innovatively incorporated into the design.
There are many directions you can go with tech accessories. In the United States alone, the cell phone accessory industry is worth $63 billion. We're talking about accessories—not the phones themselves. In addition, depending on your brand and promotion, going beyond function to try something fun, like cell phone charms and bedazzled carrying options, can set your brand apart. With no shortage of options, you're sure to find promotional products that fit your campaign, brand, special event or fundraiser. And don't forget the earbuds; this perennial favorite is useful for just about everyone.
Street style: trusted retail brands heat up the real-world runway
Custom logo apparel is always a favorite for good reason. It turns your customers and employees into walking billboards. Trusted brands are increasingly taking the lead in quality logo'd apparel, a trend expected to continue in 2018.
Demand for retail brands will be as hot as ever, with customers valuing well-known brands like Under Armour®, The North Face®, Nike® and Hanes®. These popular and high-quality apparel items help organizations reinforce their own brands. A well-recognized name makes recipients more appreciative of their promotional apparel—and your brand.
Practical daily-use promotional products remain hot in 2018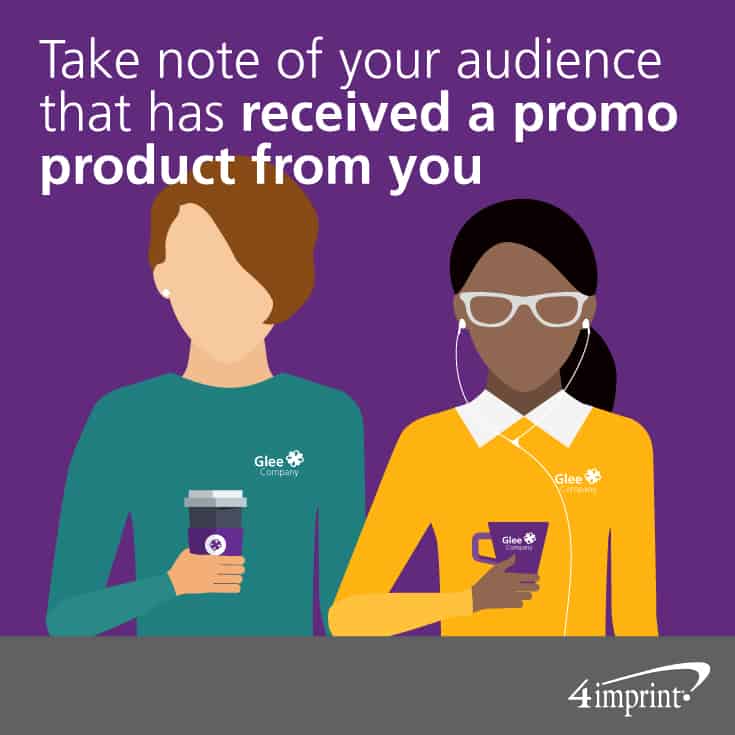 When choosing a promotional product, chances are you're looking for an item with a long shelf life your customers and prospects will use regularly. Look for traditional products with a new twist to kick-start the new year.
For example, drinkware is always popular, and vacuum tumblers are expected to remain a hot item in 2018. Vacuum tumblers were among the top 10 hottest items ordered in 2017. With the ability to maintain either hot or cold temperatures for hours, it's no wonder people are clamoring for vacuum tumblers.
In addition, in the writing and stationery areas, Moleskine® brand products are expected to continue to be hot, thanks to their impressive features. A new class of notebooks from Moleskine helps digitize, organize and simplify notetaking. As your customers look for new ways to manage the demands of everyday life, these products are sure to be appreciated and valued in 2018.
Emerging trends in promotional products and market influences
When considering your options for ordering swag, it's wise to not only look at the hot, emerging trends, but to also keep an eye on the marketing industry and the factors that are influencing best practices. Let's take a closer look at the factors we see having an impact in the next 12 months.
The rising role of millennials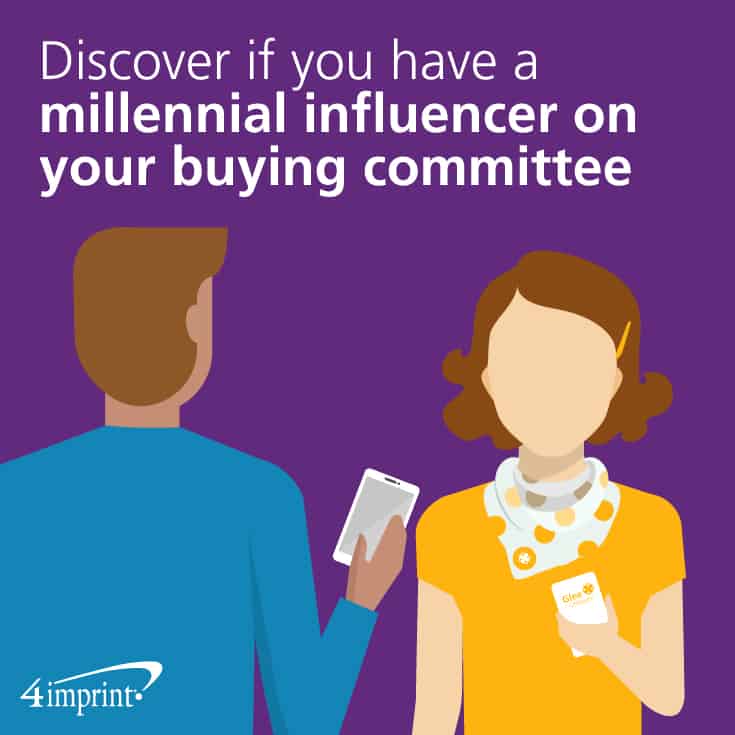 In 2018, millennials will continue to grow as key decision makers for organizations, and that will likely have a direct impact on B2B sales efforts. Recognizing this generation's influence and understanding their key motivations and behaviors will be important in developing relationships in the coming year.
According to one study of more than 500 B2B companies, 13 percent reported having at least one millennial decision-maker on its buying committees, and 27 percent reported they have a millennial influencer.
The bottom line is millennials will influence purchasing decisions with increasing frequency. Paying attention to this segment of the population can favorably position your organization for greater success.
As we know, millennials are a tech-loving generation. Marketers who wish to reach them should pay close attention to the emerging wireless charging options in 2018, or lean on the popular power banks and tech accessories of 2017 for inspiration.
Higher-value products may reap higher-value results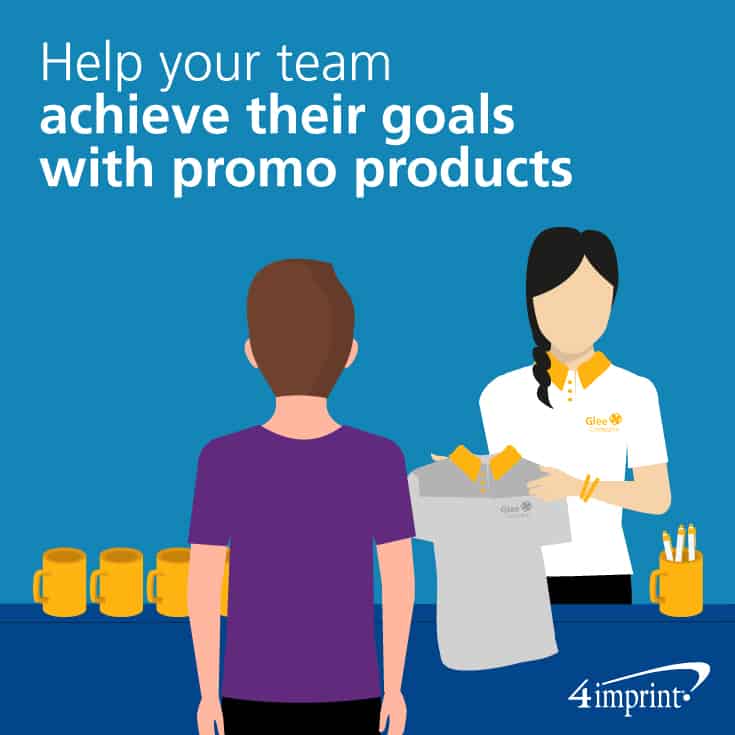 Higher-value products are often more effective at converting leads and delighting clients. So, if you're marketing a high-value product or service, consider pairing it with value-added promotional product either at trade shows or events. Custom printed pens may draw prospects to the table, and a premium giveaway, like a custom laptop bag, a high-end apparel item or a branded tech item, will help them remember you and your product favorably.
According to a survey of 4imprint customers, the top reasons to purchase promotional products in 2017 were for giveaway items and to use at trade shows and expos. And perhaps most notably, customers report that 98 percent of purchases helped their teams achieve their goals. Now that's powerful promotion!
How promotional products compete in a new era of advertising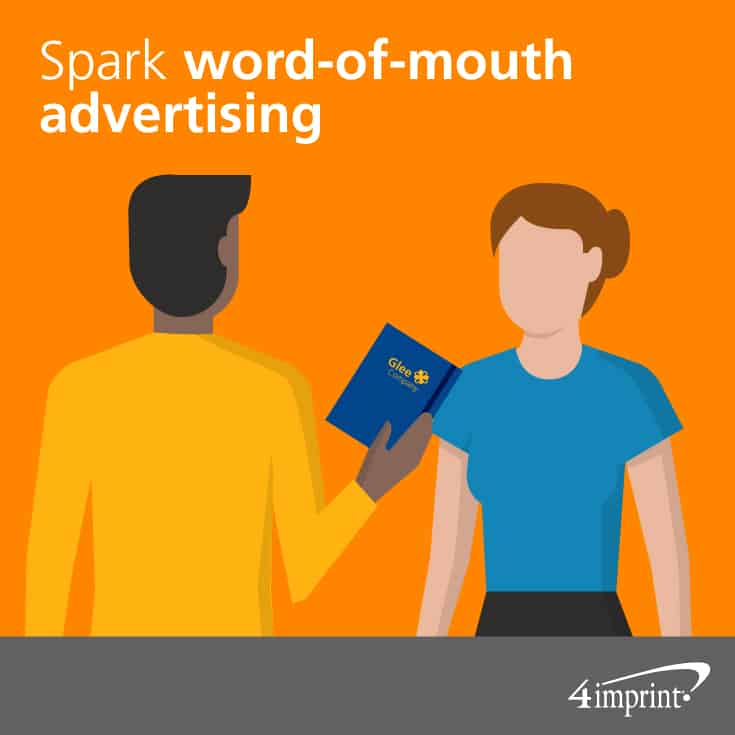 When considering your promotional marketing dollars, you may wonder about the effectiveness of promotional products. According to PPAI Media, spending on promotional products was up 4 percent to $10.8 billion in 2015, claiming 7 percent of the market share. The same study shows that more than ever, consumers are trying to avoid ads, believing them to be more intrusive than a few years ago. In fact, 42 percent of consumers surveyed said they were intending to pay for services to remove ad interruptions within the coming year. Analysts found a corresponding increase in the purchase of mobile ad-blocking software to 380 million users. What's more, studies show 74 percent of people will leave websites that require them to disable their ad-blocking software.
As the perception of traditional ads shifts, promotional products continue to win favor as a relationship-building strategy. And marketing professionals see the difference they make. In fact, 87 percent of buyers say promotional products contributed to them reaching their marketing objectives. Meanwhile, 54 percent of marketers surveyed said they found promotional products help them regularly engage with customers, and over half say that happens in a way that's distinctive to the medium.
Additionally, the survey showed a whopping 96 percent of buyers believe promotional products are an effective form of advertising (and notably one that is immune to the work of ad-blocking software). Buyers also found promotional products were easy to fit into their budgets (36 percent), while 84 percent said they were moderately to extremely effective as a promotional tool.
According to the study, there are a number of reasons marketers used promotional products:
To increase brand awareness (63 percent)
To increase recognition (61 percent)
As an effective strategy to spark word-of-mouth advertising (90 percent)
As a strategy to prompt product or service reviews (91 percent)
As a strategy to gain new customers (89 percent)
And while most of these strategies point toward external audiences, 95 percent of marketers said they also use promotional products within their company, which may include employee recognition and retention efforts, service anniversary gifts, incentives or other in-house rewards.
Make promotional products work for you
With this valuable marketing knowledge and a sneak peek at trending promotional products, you can comfortably bid farewell to last year's efforts and look forward to the new class of custom promotional products, along with all the marketing possibilities for your brand.
Cheers to successful promotions, and best of luck with your 2018 marketing plan!